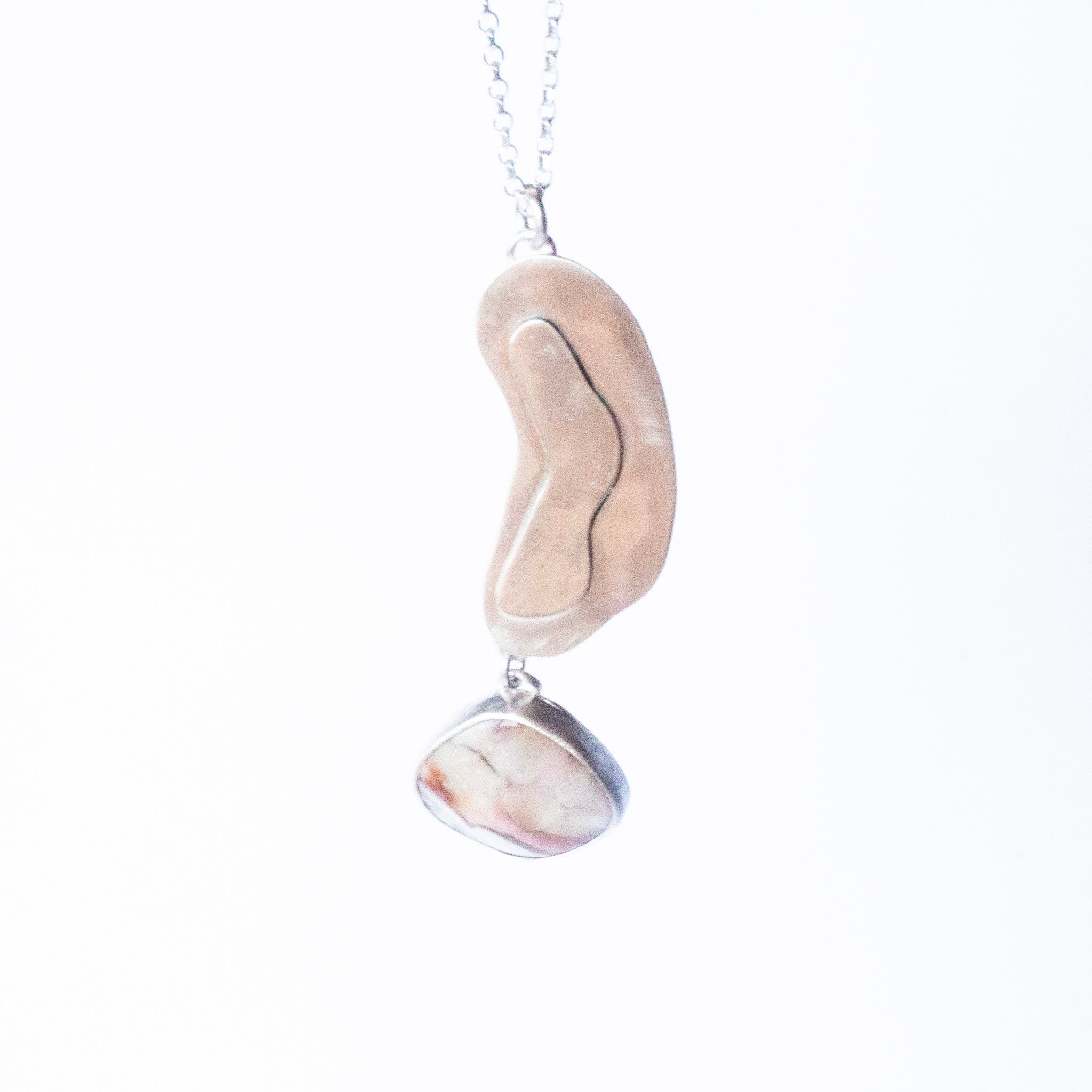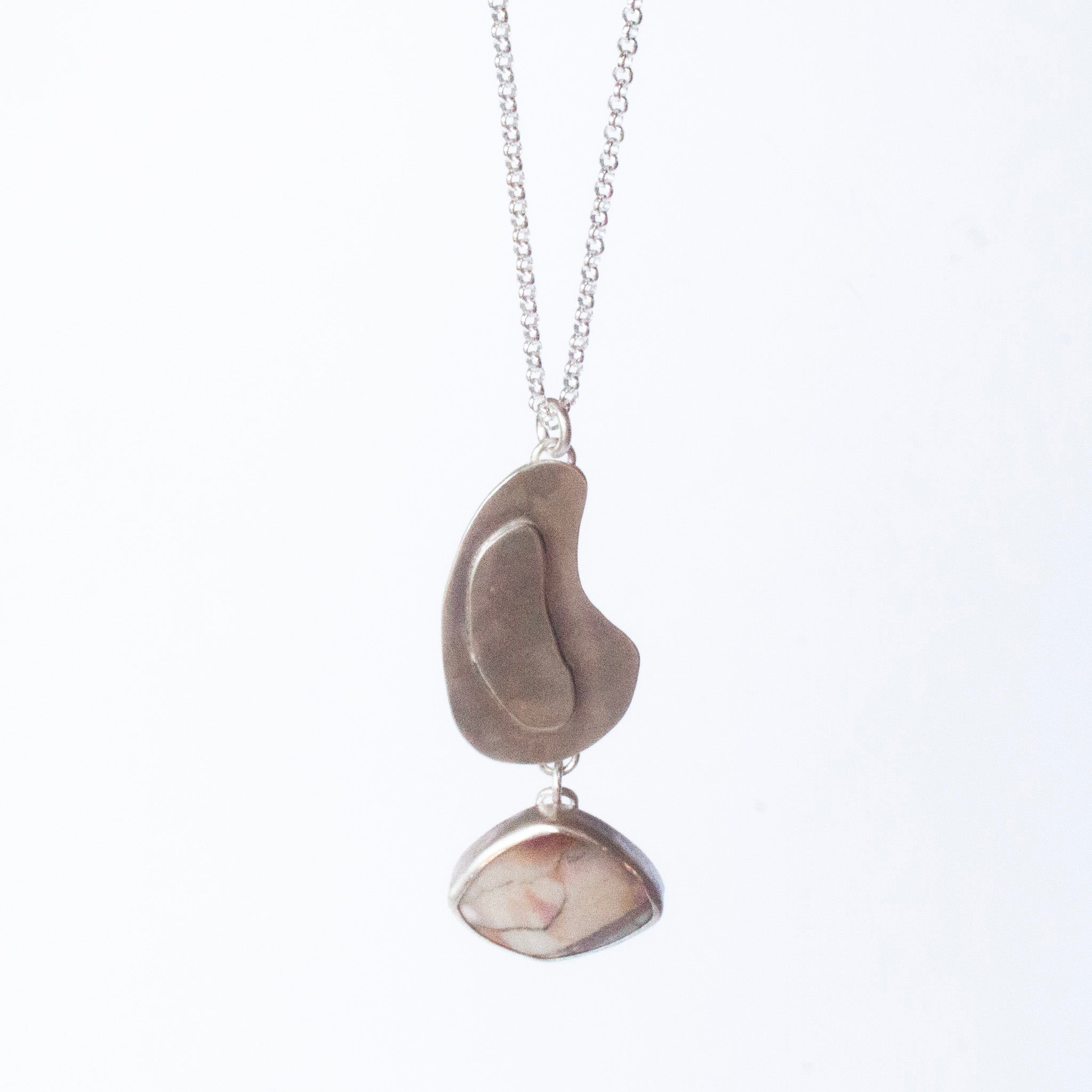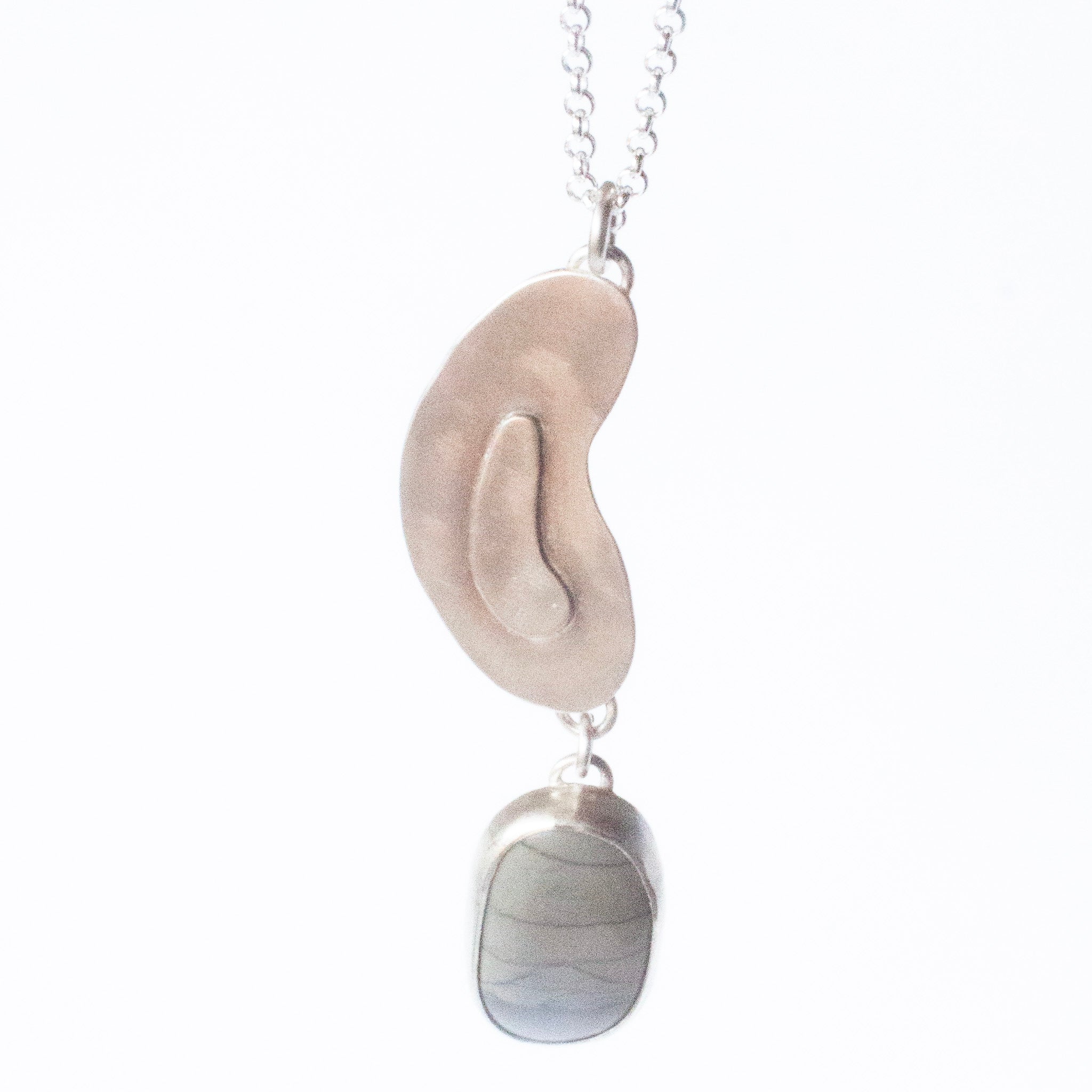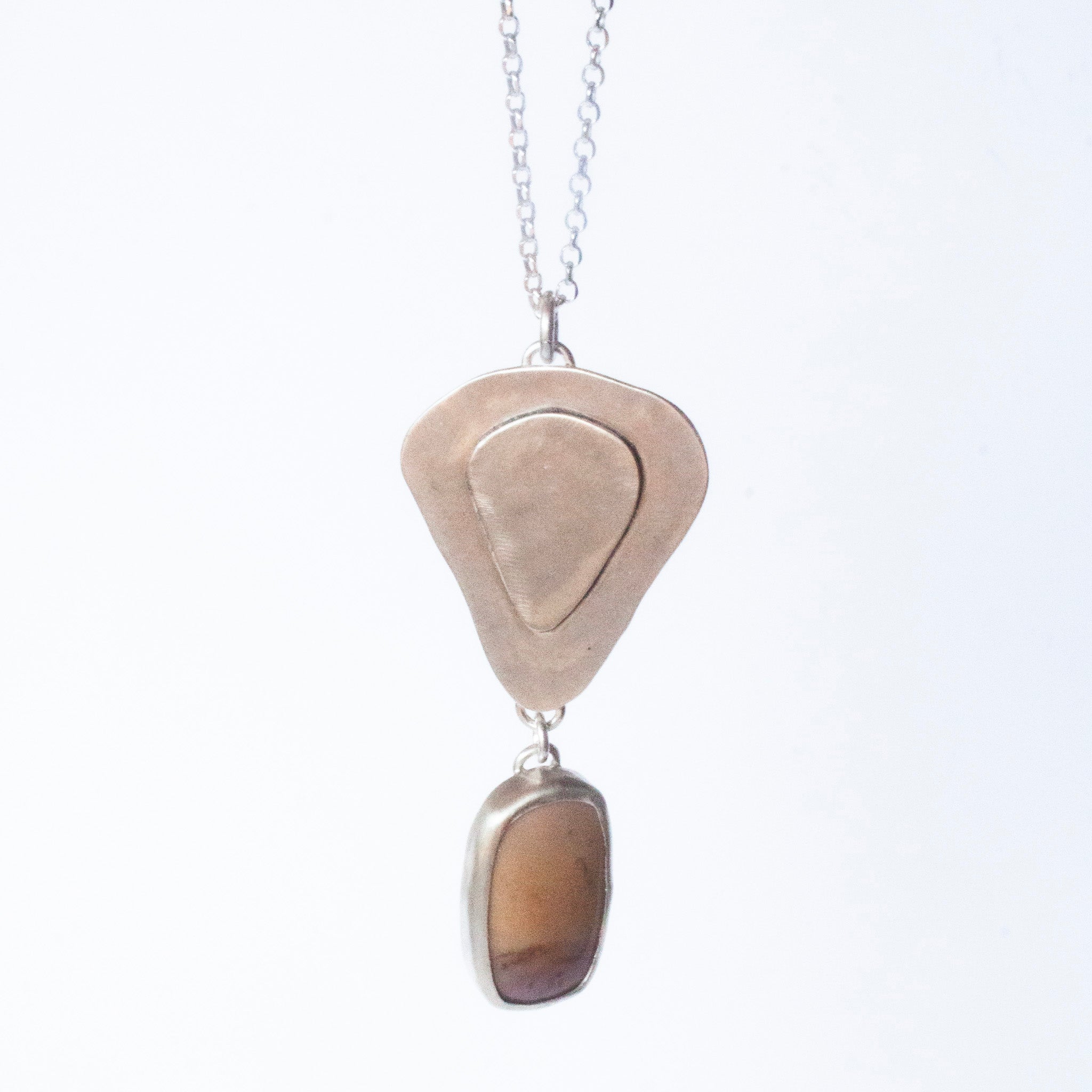 Evoking the classic topographical mountain, these earrings bring symbols of nature and stone and real stone together. An earthy look with movement will be the perfect touch to help ground you any day.
 20" Rolo Chain- B, C, D
22" Rolo Chain- A, E
Approx 0.75"W x 2"H

Experience the enchanting beauty of Polychrome Jasper, a gemstone known for its captivating colors and mesmerizing patterns. This remarkable stone originates from Madagascar. Beyond its visual appeal, Polychrome Jasper is cherished for its grounding properties, promoting stability and strength. Its transformative energy can inspire creativity and passion, making it a truly captivating gemstone to behold. Explore the captivating allure of Polychrome Jasper and embrace its natural beauty and grounding energy today.
Ridge Pendant