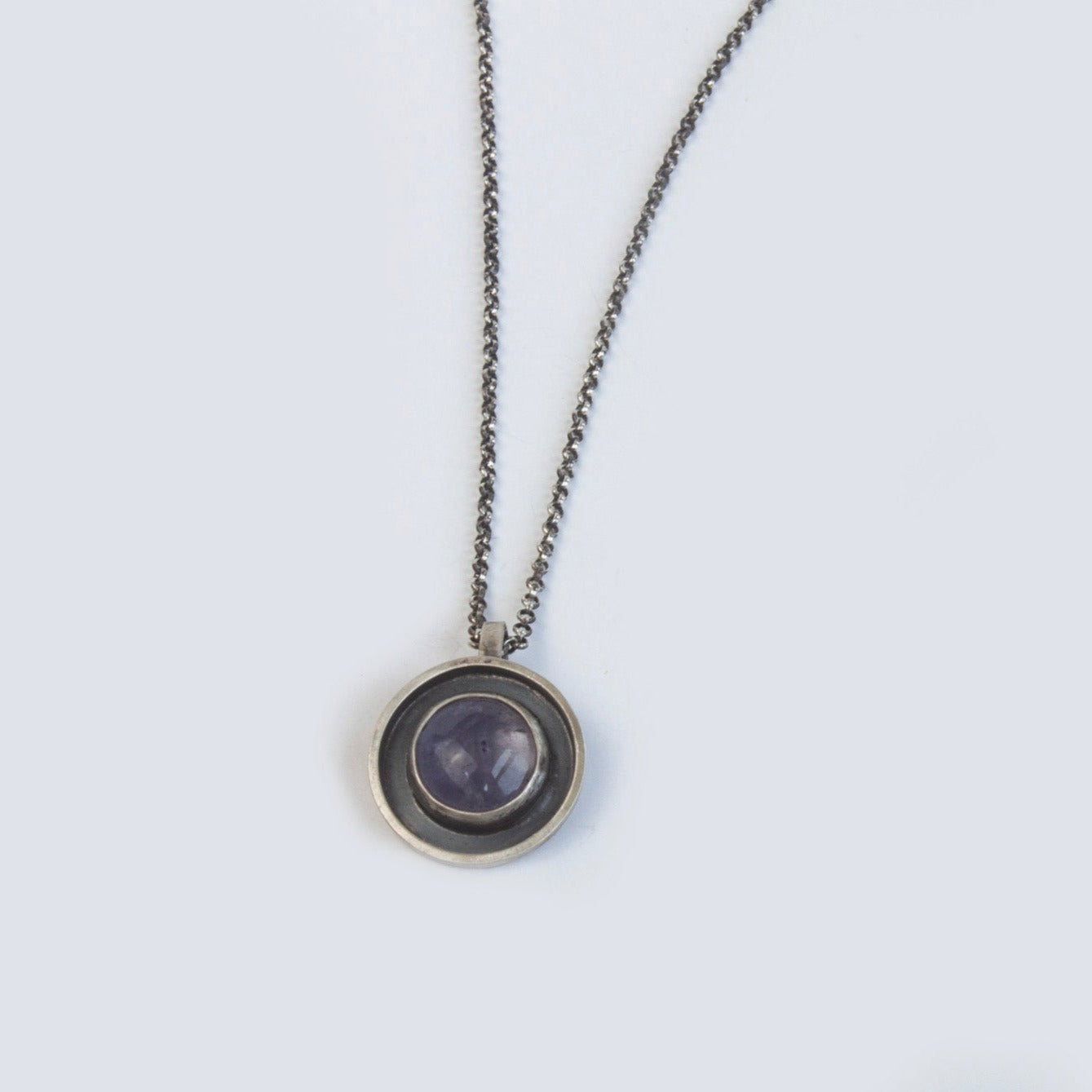 Amethyst Shadow Box Necklace
Discover the captivating beauty of my handmade Amethyst necklace, meticulously crafted in a shadow box style with a wire frame and a touch of patina. This exquisite piece showcases a stunning Amethyst stone that radiates with its deep and enchanting purple hues. Set within a shadow box pendant, the Amethyst is surrounded by an intricate wire frame that adds an artistic flair to the design. The delicate patina detailing enhances its vintage charm, making this necklace truly one-of-a-kind.
Crafted with love and attention to detail, this Amethyst necklace is a testament to the artistry of handmade jewelry. The combination of the mesmerizing Amethyst stone, the shadow box style, and the wire frame creates a harmonious composition that will surely make a statement. Whether you wear it for a special occasion or as an everyday accessory, this necklace is a reflection of your unique style and a symbol of elegance. Embrace the allure of the Amethyst and treat yourself or a loved one to this captivating handmade piece that exudes beauty and craftsmanship.
Amethyst Shadow Box Necklace