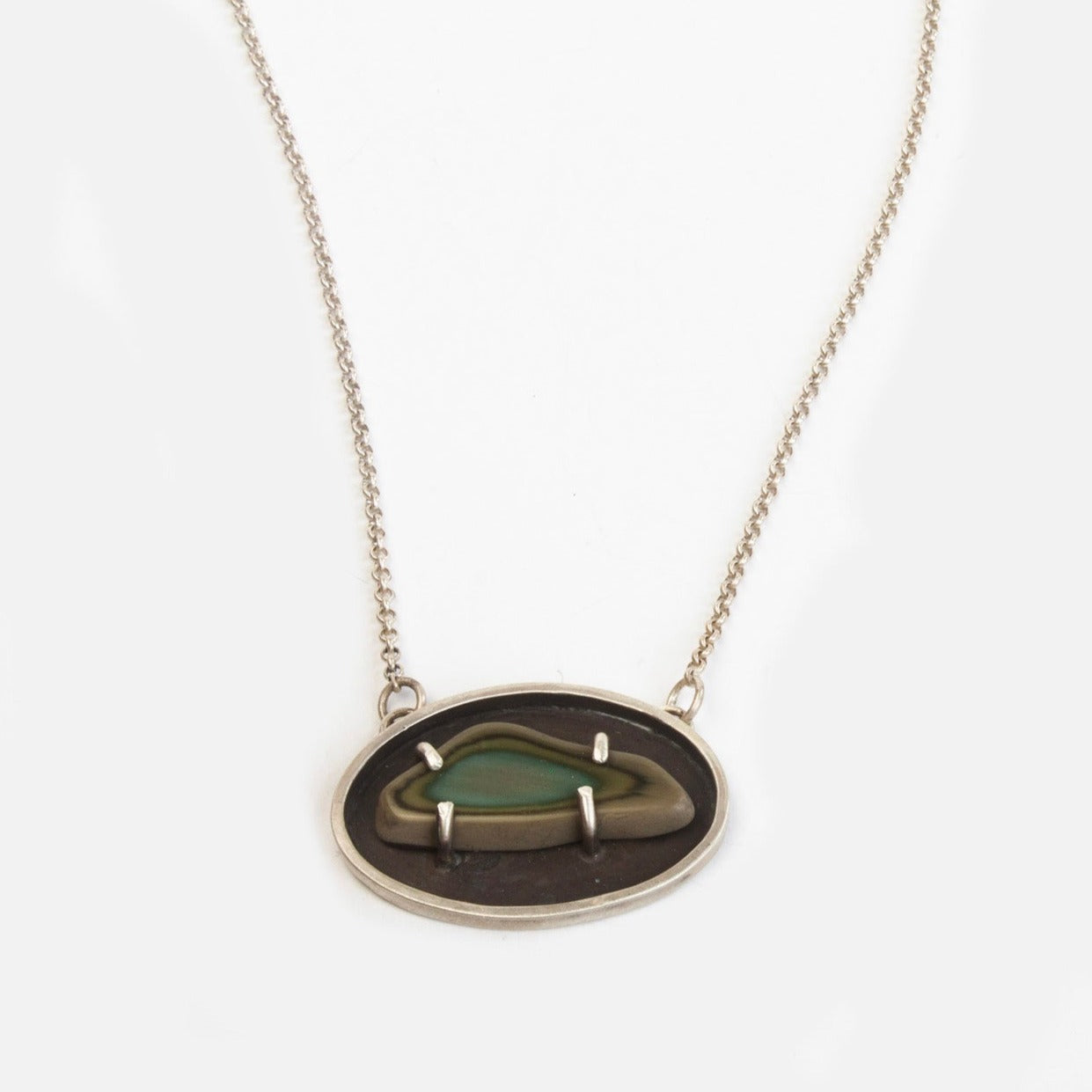 Introducing my remarkable creation, the "Eye Can Pendant." As an artist specializing in handmade sterling silver jewelry, I have meticulously crafted this necklace to showcase the beauty and allure of a Royal Imperial Jasper stone. With skilled precision, I have set the stone within an elegant oval frame, accentuating its natural splendor.
Drawing inspiration from the enigmatic gaze of the human eye, I have added intricate patina details, forming a captivating eye-like design. This meticulous attention to detail brings a touch of mystique to the pendant, making it a truly captivating piece.
Crafted with passion and creativity, each "Eye Can Pendant" is a testament to my dedication as an artist. I pour my heart and soul into every curve and every stroke, ensuring that this pendant is a unique work of art. The use of high-quality sterling silver ensures both longevity and a brilliant shine, allowing you to cherish this pendant for years to come.
When you wear the "Eye Can Pendant," you not only adorn yourself with a stunning piece of jewelry, but you also embrace the essence of handmade artistry. This pendant is a symbol of individuality and sophistication, making a statement wherever you go.
Experience the exclusive charm of my artistic vision with the "Eye Can Pendant." Elevate your personal style and indulge in the allure of handmade sterling silver jewelry. Order now and own a piece that reflects the passion and creativity of an artist's soul.
Eye Can Pendant