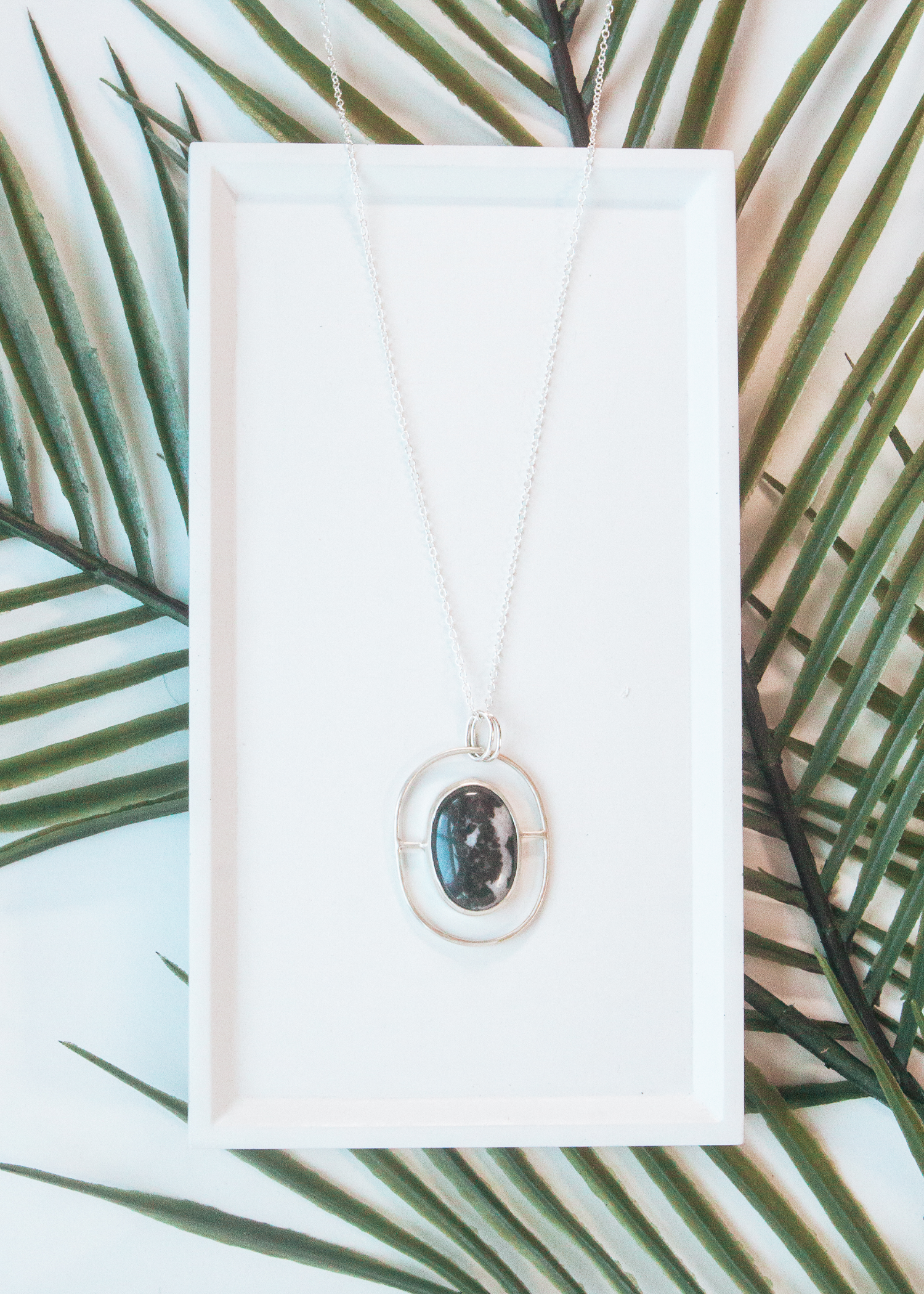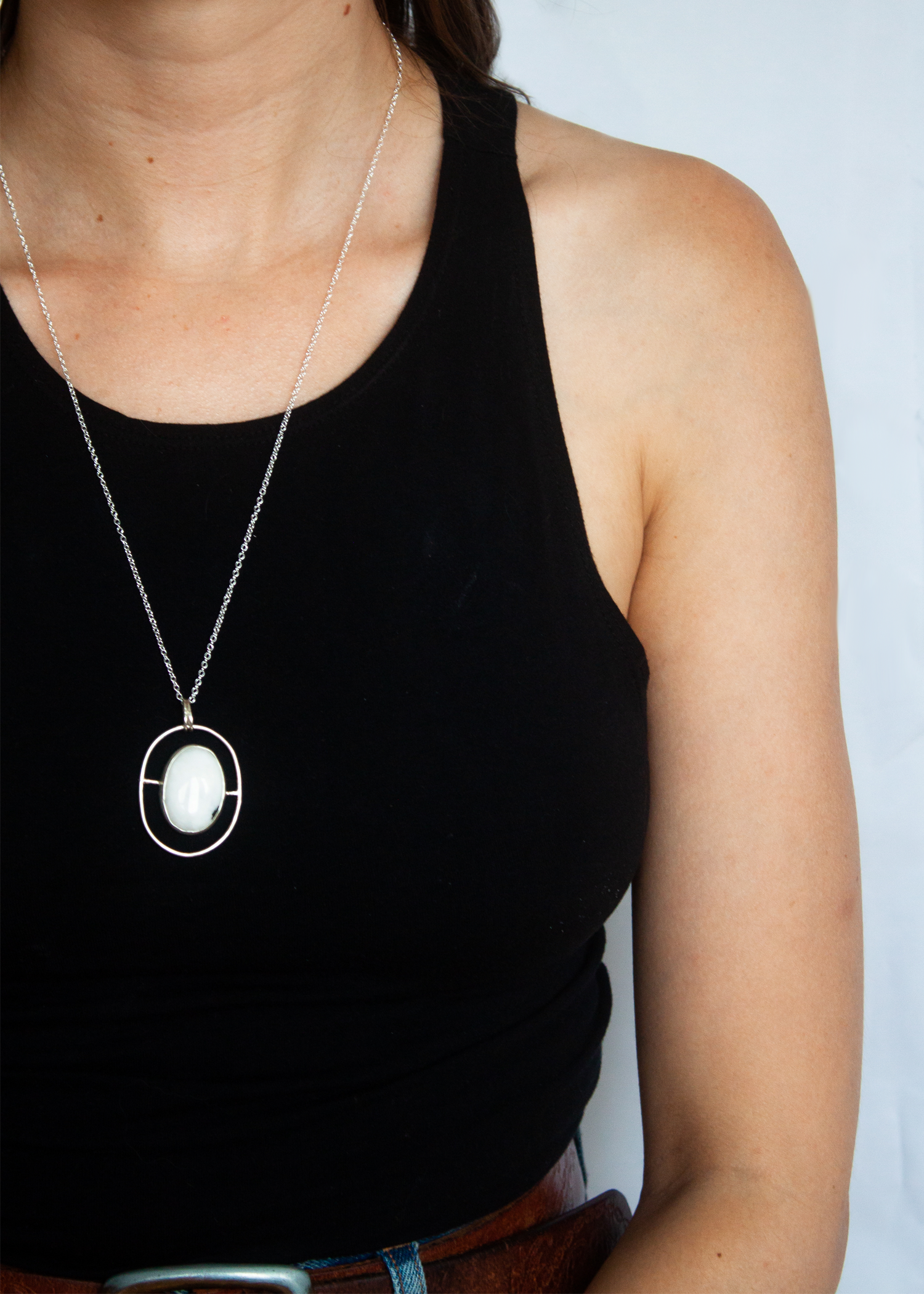 Zebra Jasper os a stone that is meant to help you find balance, the yin and yang, the masculine and feminine, the earthly and the astral plane.
Suspended with a silver wire halo, these earrings do have some weight to them, but still light enough to be worn all day long.
Measures 1.5" x 1.125"
22" Cable Chain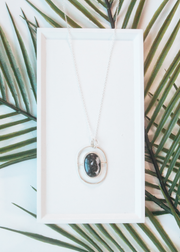 Leveled Pendant