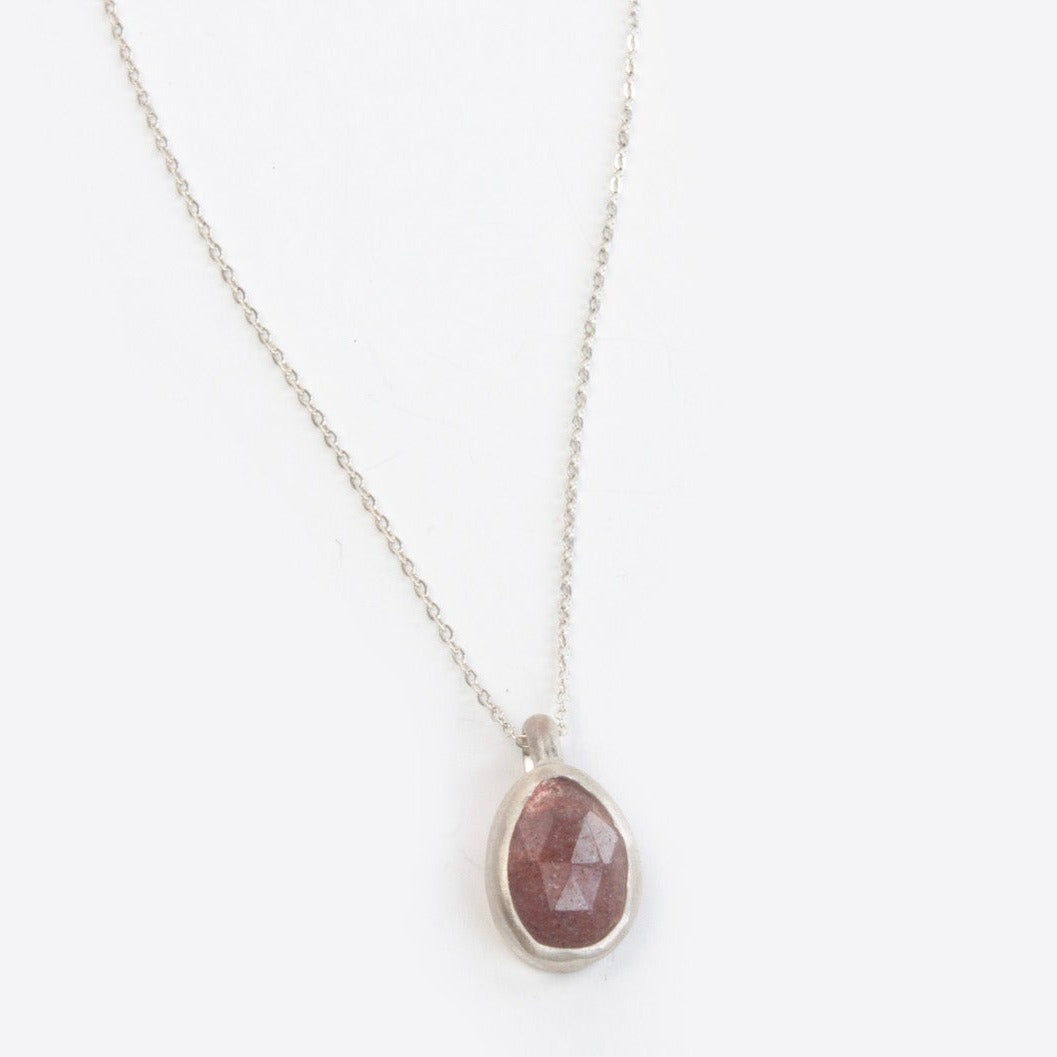 Strawberry Quartz Necklace
Discover the natural beauty of our handmade Strawberry Quartz stone necklace, carefully crafted in a sterling silver bezel setting. This enchanting piece features a genuine Strawberry Quartz stone, known for its delicate pink hues and subtle crystal formations. Each stone is hand-selected for its unique color variations and captivating patterns, making every necklace truly one-of-a-kind.
The Strawberry Quartz stone takes center stage, nestled securely within the sterling silver bezel setting. The sleek and elegant design of the bezel setting not only showcases the stone's natural beauty but also provides durability and a timeless aesthetic. The sterling silver complements the soft tones of the Strawberry Quartz, creating a harmonious blend of elegance and natural allure.
Whether you're dressing up for a special occasion or adding a touch of sophistication to your everyday style, this Strawberry Quartz necklace is the perfect accessory. Embrace the beauty of nature and the artistry of handmade jewelry with this captivating piece. Treat yourself or surprise a loved one with a truly unique and meaningful necklace that radiates charm and elegance.
Strawberry Quartz Necklace